Arvedi Tubi Acciaio, one of the first companies founded by Giovanni Arvedi, commenced operations in 1973 with the production of welded carbon steel tubing.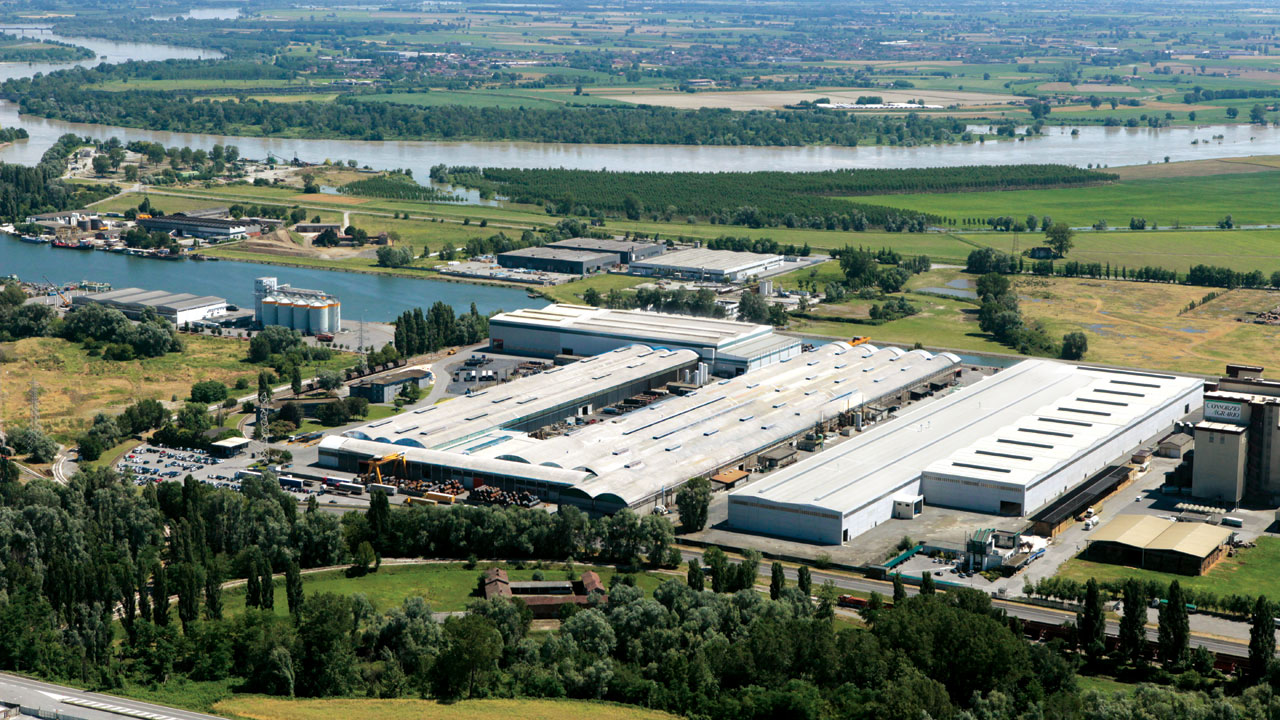 Arvedi Tubi Acciaio was founded with a significant orientation towards products for special applications, using modern technology to serve the market with the maximum level of flexibility and quality.
The first production plant dates back to 1973 when the stretch-reducing mill was installed downstream of a high-frequency welding machine. It was completely new in Italy and began operations with the production of Arvedi LC (hot rolled) black and galvanized water and gas piping. Within two years it launched a new product on the market - GSM – heavy wall hot stretch-reduced tube.
GSM is much more precise and homogeneous than seamless tubes and gained an increasingly significant market share in the mechanical applications and cold drawn tubes sector.
In 1977 two electro-welded tube lines were installed, mainly aimed at the mechanical, thermal, construction and fluid piping sectors.
The steelworks, started up in 1974 within the same works, had a very positive effect on product development. Several new fields of application such as high resistance steel automobile tubing and API tubes for oil wells were successfully opened up, thanks to the development of steels with high yield point levels and weldability.
The 1980s saw further production expansion with the installation of ERW heavy wall tube lines for mechanical and cylinder applications, and the first heat treatment furnace for tubing (normalization and annealing).
In 1992 the new steel mill based on the innovative ISP process began operations and ATA ceased steel production and concentrated fully on tube production, installing new lines, a second heat treatment furnace and advanced testing and monitoring equipment. It also developed a tube cutting and pre-processing centre serving the automotive industry.
Company strategy from 2006 to 2009 substantially revised the business plan and launched an important investment programme: new lines replaced old ones and others were added to strengthen and extend the product range. Final controls and off-line operations were all renewed and optimized to improve product quality.
In 2008 ATA acquired control of Metalfer SpA, the most important tube cold drawing works in Italy and one of the most important in Europe.
In 2009 the new line for the production of large diameter tubes (up to 12") and square and rectangular hollow sections became fully operative.
In 2017 the line was further updated extending the large-diameter pipe production range up to 14".
Arvedi Tubi Acciaio currently has a production capacity of about 650,000 tonnes per year.